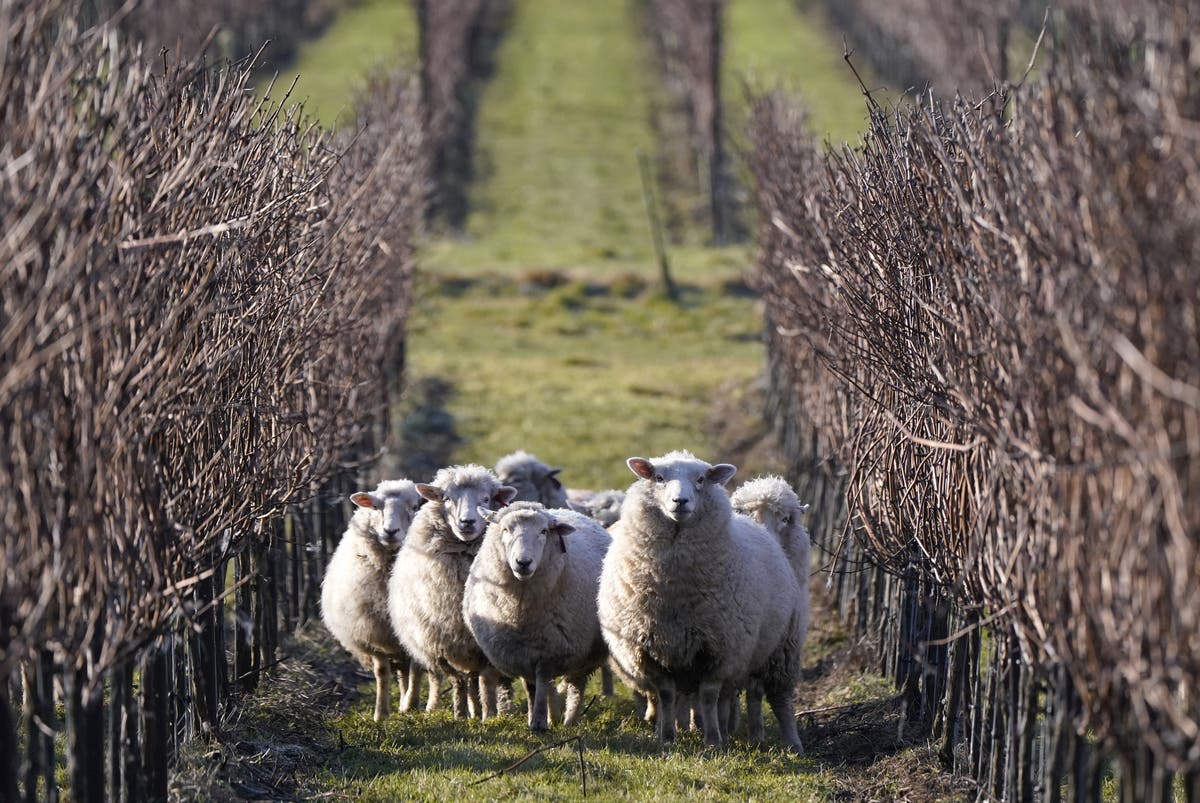 A British glowing wine producer is marking the tenth 12 months of utilizing sheep to graze its vineyards to assist enhance sustainability of its grape manufacturing.
Nyetimber has been permitting sheep to wander at 9 of its 11 websites throughout Sussex, Kent and Hampshire to assist maintain the grass ranges low.
This consists of the Manor Winery in West Chiltington, West Sussex the place 600 Romney sheep break up into two flocks are free to graze, which helps lower down on the price and amount of gas used for mowing.
A Nyetimber spokeswoman stated: "Romney sheep graze the grass across the dormant vines at Nyetimber's Manor Winery at West Chiltington in West Sussex.
"The herd from a neighborhood farm type a part of Nyetimber's sustainability programme and are utilised for winery upkeep, maintaining the grass low, decreasing the danger of frost, sustaining grass leys on the property and saving the price of gas for mowing.
"Together with maintaining the weeds in verify, their droppings support localised microflora and microfauna."